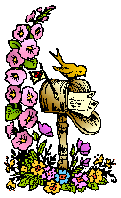 I usually don't participate in the Mailbox Monday meme hosted by Marcia at The Printed Page because Monday is my scheduled day to post and I am lucky if two new books come into my mailbox each month.  This week was different.
Here are the books that came into my house last week:
Uncommitment: Dealing with a Predator by Leigh Laurence.  This ebook came to me via Living Waters Publishing.
Baron Thinks Dogs are People Too by Laurie Dean.  This children's book came to me via the author.
A slew of Kitty Norville books by Carrie Vaughn in anticipation of Vaughn's blog tour next month via Hachette Book Group.  Included were Kitty and the Midnight Hour, Kitty Goes to Washington, Kitty and the Silver Bullet, Kitty and the Dead Man's Hand and Kitty Raises Hell.
So… what books came in your mailbox?