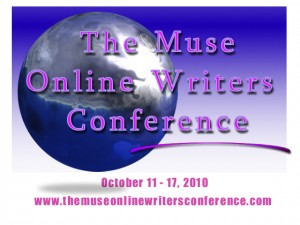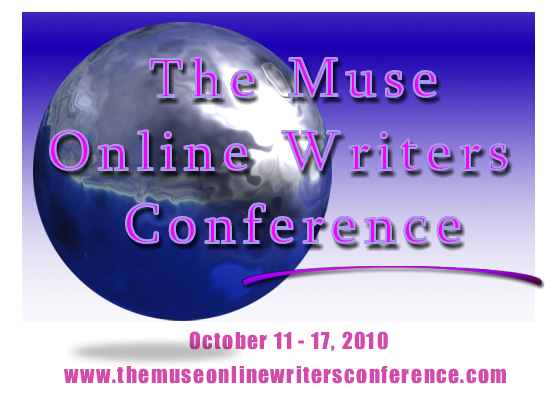 Each October, Lea Schizas and friends pull off an amazing online conference.  This will be the fifth year and I can only see it getting better.
I've attended the past few years and each one improves on the last one.  Bigger chat rooms, forums, and editor pitch sessions are some of the changes I've seen. 
My first year I was so overwhelmed with access to people who could speak on such interesting writing topics I wanted to sign up for nearly every chat.  And I think I did.  I attended many chats and participated in the forums.  There were a lot of handouts to read.  As the conference has gotten bigger the workshops have gotten more intense. 
The workshops last the entire conference and if there is one day you fall behind, it is difficult to catch up.  These are extremely hands on and some people are known to take vacation time to make sure plenty of time is available.  Even the presenters take time off! 
There is still time to sign up for the conference if you want to do a writing boot camp.  You will definitely be put through your paces.