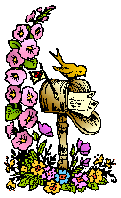 A big thank you to Marcia for originating Mailbox Monday. This weekly meme is now on tour with a new host each month. February's host is Audra of Unabridged Chick.
The Threshold Child by Callie Kanno for review. Adesina was trained from childhood to serve her land as a warrior and a spy. When she is selected to combat a group of seditious magic users, she must summon all of her talents–some of which have been buried in the deepest part of her.
What arrived in your mailbox this week?