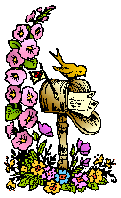 A big thank you to Marcia for originating Mailbox Monday. She's the host this month.
I received ebook copies of Lakebridge: Spring and Lakebridge: Summer by Natasha Troop from First Rule Publicity as part of her book tour with them. They're described as supernatural horror literary fiction. I've read KWatch for the reviews in the next two weeks.
What arrived in your mailbox this week?