10.15.12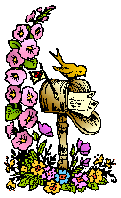 A big thank you to Marcia for originating Mailbox Monday. She's this month's host.
The paperback edition of Rin Tin Tin: The Life and The Legend by Susan Orlean was released last week. I was interested in reading the book after hearing the NPR Interview with Orlean earlier in the year. This Thursday I'll get to meet her at another Thurber House event.
What arrived in your mailbox this week?