Cute and lovable Baron wants a best friend… but in an effort to get his family's attention, Baron's lively antics take him in the wrong direction.  After being whisked away to doggie school, Baron learns important lessons about behaving himself.  But will he ever find the friendship his furry heart longs for?
Baron sounds a lot like the Resident Corgi which is one of the reasons I wanted to review this book.  Both are exuberant and jump to get attention.  Baron's dog school experience went a lot more smoothly than that of the Resident Corgi.  I like to say the Resident Corgi has no impulse control but that's one of his unique qualities.  Baron loves people and wants a best friend.
Like many children's picture books, this one has cute pictures.  Kevin Collier's illustrations have bright colors for children to identify.  Children who know their numbers can count the flowers, clouds or bones on some of the pages.  Parents and children can discuss how silly Baron looks in a tutu or how scared Mom and Dad are when Baron runs towards the street.
Multiple messages and lessons can be found in Baron's story.  From personal experience and observation, family dogs are happier when they have a job or know what is expected of them.  Obedience school can go a long way towards making this happen.  The author, Laurie Dean, gives the parents a contemporary twist – Dad is a member of the Air Force and gets called to duty.  Life goes on while Dad is away though he is certainly missed.  This should sound familiar to children with parents in the military or parents who travel for work.  In order to gain friends we must sometimes figure out what other people need and do nice things to make them feel better.  Baron's actions at the end are a good example of this lesson.  I look forward to reading this book to my young nephews.
Every copy of Baron Thinks Dogs Are People Too! purchased through the Big Tent Books web site has $1 donated to Operation Smile.  If your child likes Baron and wants more of him, visit his web site at http://www.baronthinks.com.  It has a coloring page, online puzzle game and pictures of Baron's visits with children.
About Laurie Dean and Kevin Collier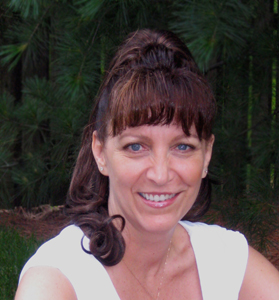 LAURIE DEAN writes children's stories for pleasure, and is now pleased to share the lively antics of "the happiest dog on the planet" in her debut picture book, Baron Thinks Dogs Are People Too! Laurie grew up in a small town, the oldest of five children and many pets. Throughout her years of marriage and raising two sons, Laurie honed her keen awareness of the importance of reading aloud to young children in her capacity as Director of her church nursery department. Also an expert in relaxation, Laurie is a licensed Massage Therapist.  Visit Baron and Laurie at http://www.baronthinks.com
KEVIN SCOTT COLLIER is the author of many children's books, including barthpenn@heaven.org (the story of a young boy whose pen pal is an angel), and Esther's Channel. He has also illustrated over 60 children's books, including Topsy Turvy Land, which World Magazine (Dec. 6, 2006 issue) voted one of the top 50 children's picture books of all time. Kevin works weekdays as Art Director for a daily Michigan newspaper. More of Kevin's artwork can be seen at www.Dragonpencil.com.