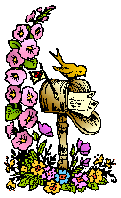 A big thank you to Marcia for originating Mailbox Monday. In this weekly meme you share books which came into your home during the week. All of my books this week came from my local award winning library system, the Columbus Metropolitan Library. It was a light week while I get some other books off my TBR shelf.
Here are the books I picked up this week:
Queenie by Candice Carty-Williams –
A Taste for Love by Jennifer Yen –
For fans of Jenny Han, Jane Austen, and The Great British Baking Show, A Taste for Love, is a delicious rom com about first love, familial expectations, and making the perfect bao.
What arrived in your mailbox this week?