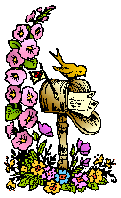 A big thank you to Marcia for originating Mailbox Monday. In this weekly meme you share books which came into your home during the week. It has been several years since I participated which is a shame because I've received so many good books to read! I used some gift cards a few months back to get a Fire Tablet and I feel like it's a bit of a game changer for reading ebooks. Anything I download to my Kindle shows up there too! Kinda neat. This week I reserved some books at the library and picked up one on a recommendation from a friend.
Here are the books I picked up this week:
The Kingmaker: All the King's Men Duet by Kennedy Ryan –
Power. Passion. Betrayal.
Raised to rule, bred to lead and weaned on a diet of ruthless ambition.
In a world of haves and have nots, my family has it all, and I want nothing to do with it.
My path takes me far from home and paints me as the black sheep. At odds with my father, I'm determined to build my own empire. I have rules, but Lennix Hunter is the exception to every one of them. From the moment we meet, something sparks between us. But my family stole from hers and my father is the man she hates most. I lied to have her, and will do anything to keep her. Though she tries to hate me, too, the inexorable pull between us will not be denied.
And neither will I.
THE KINGMAKER is the epic and powerful first installment in the All The King's Men Duet by USA Today bestselling and RITA® Award winning author, Kennedy Ryan.
Mooncakes Written by Suzanne Walker and Illustrated by Wendy Xu –
Nova Huang is still young, but she's one of the most powerful witches in New England. She spends her days working in her grandmothers' spell book shop and her nights hunting down the supernatural.
Tam Lang, a genderqueer werewolf, was Nova's childhood crush. Tam has been wandering from place to place for years until the one fateful night they find themselves back in their hometown… battling a giant horse demon in the woods.
Tam turns to Nova for help, and their latent feelings are rekindled against the backdrop of witchcraft, untested magic, occult rituals, and family ties both new and old in this enchanting tale of self-discovery.
Women & Money – Be Strong, Be Smart, Be Secure – Suze Orman
Achieve financial peace of mind with the million-copy #1 New York Times bestseller, now revised and updated for 2018, featuring an entirely new Financial Empowerment Plan and a bonus chapter on investing.
The time has never been more right for women to take control of their finances. The lessons, revelations, and shocks of the past few years have made it clear that standing in our truth is the only way to care for ourselves, our families, and our finances.
With her signature mix of insight, compassion, and practical advice, Suze equips women with the financial knowledge and emotional awareness to overcome the blocks that have kept them from acting in the best interest of their money—and themselves. Whether you are single or in a committed relationship, a successful professional, a worker struggling to make ends meet, a stay-at-home parent, or a creative soul, Suze offers the possibility of living a life of true wealth, a life in which you own the power to control your destiny.
At the center of this fully revised and updated edition, Suze presents an all-new Financial Empowerment Plan, designed to get you to a place of emotional and financial security as quickly as possible—because the most precious commodity women have is time. Divided into four essential components, the plan will teach you how to
• Protect yourself
• Spend smart
• Build your future
• Give to others
Also included is a bonus chapter on investing—for those who are living by Suze's unbreakable financial ground rules and ready to learn how to invest with confidence.
Women & Money speaks to every mother, daughter, grandmother, sister, and wife. It gives readers the opportunity to tap into Suze's unique spirit, people-first wisdom, and unparalleled appreciation that for women, money itself is not the end goal. It's the means to living a full and meaningful life.
What arrived in your mailbox this week?