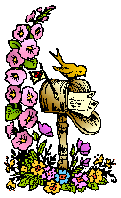 A big thank you to Marcia for originating Mailbox Monday. In this weekly meme you share books which came into your home during the week. I reserved some books at the library this week and heard of some through BookBub.
Here are the books I picked up this week:
Valkyrie Rising by Ingrid Paulson –
Nothing ever happens in Norway. But at least Ellie knows what to expect when she visits her grandmother: a tranquil fishing village and long, slow summer days. And maybe she'll finally get out from under the shadow of her way-too-perfect big brother, Graham, while she's there.
What Ellie doesn't anticipate is Graham's infuriating best friend, Tuck, tagging along for the trip. Nor did she imagine boys going missing amid rumors of impossible kidnappings. Least of all does she expect that something powerful and ancient will awaken in her and that strange whispers will urge Ellie to claim her place among mythological warriors. Instead of peace and quiet, suddenly there's a lot for a girl from L.A. to handle on a summer sojourn in Norway! And when Graham vanishes, it's up to Ellie—and the ever-sarcastic, if undeniably alluring, Tuck—to uncover the truth about all the disappearances and thwart the nefarious plan behind them.
Deadly legends, hidden identities, and tentative romance swirl together in one girl's unexpectedly epic coming-of-age.
What Stays in Vegas by Beth Labonte –
Bored administrative assistant, Tessa Golden, is trapped in a life of lousy weather, irritating bosses, and mind-numbing secretarial work. Her dreams of being an artist have rapidly deteriorated into building things out of paperclips while on hold with tech support. To make matters even worse, the love of her life has gone off and married another woman.
So when Tessa is suddenly transferred to the Las Vegas branch of her company – playing wingwoman to her freshly divorced boss, juggling a client-from-hell, and catching the eye of one very eligible coworker – will her life finally be shaken up enough to straighten itself out?
What arrived in your mailbox this week?