06.25.12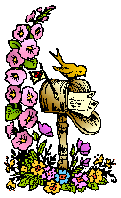 A big thank you to Marcia for originating Mailbox Monday. This weekly meme is now on tour with a new host each month. June's host is Burton Book Review.
I received an ARC for review of Betsy Woodman's debut novel, Jana Bibi's Excellent Fortunes. Janet Laird's life changed the day she inherited her grandfather's house in a faraway Indian hill station. Ignoring her son's arguments to come grow old in their family castle in Scotland, she moves with her chatty parrot, Mr. Ganguly and her loyal housekeeper, Mary, to Hamara Nagar, where local merchants are philosophers, the chief of police is a tyrant, and a bagpipe-playing Gurkha keeps the wild monkeys at bay. Settling in, Jana Bibi (as she comes to be known) meets her colorful local neighbors—Feroze Ali Khan of Royal Tailors, who struggles with his business and family, V.K. Ramachandran, whose Treasure Emporium is bursting at the seams with objects of unknown provenance, and Rambir, editor of the local newspaper, who burns the midnight oil at his printing press. When word gets out that the town is in danger of being drowned by a government dam, Jana is enlisted to help put it on the map. Hoping to attract tourists with promises of good things to come, she stacks her deck of cards, readies her fine-feathered assistant—and Jana Bibi's Excellent Fortunes is born.
What arrived in your mailbox this week?