11.06.09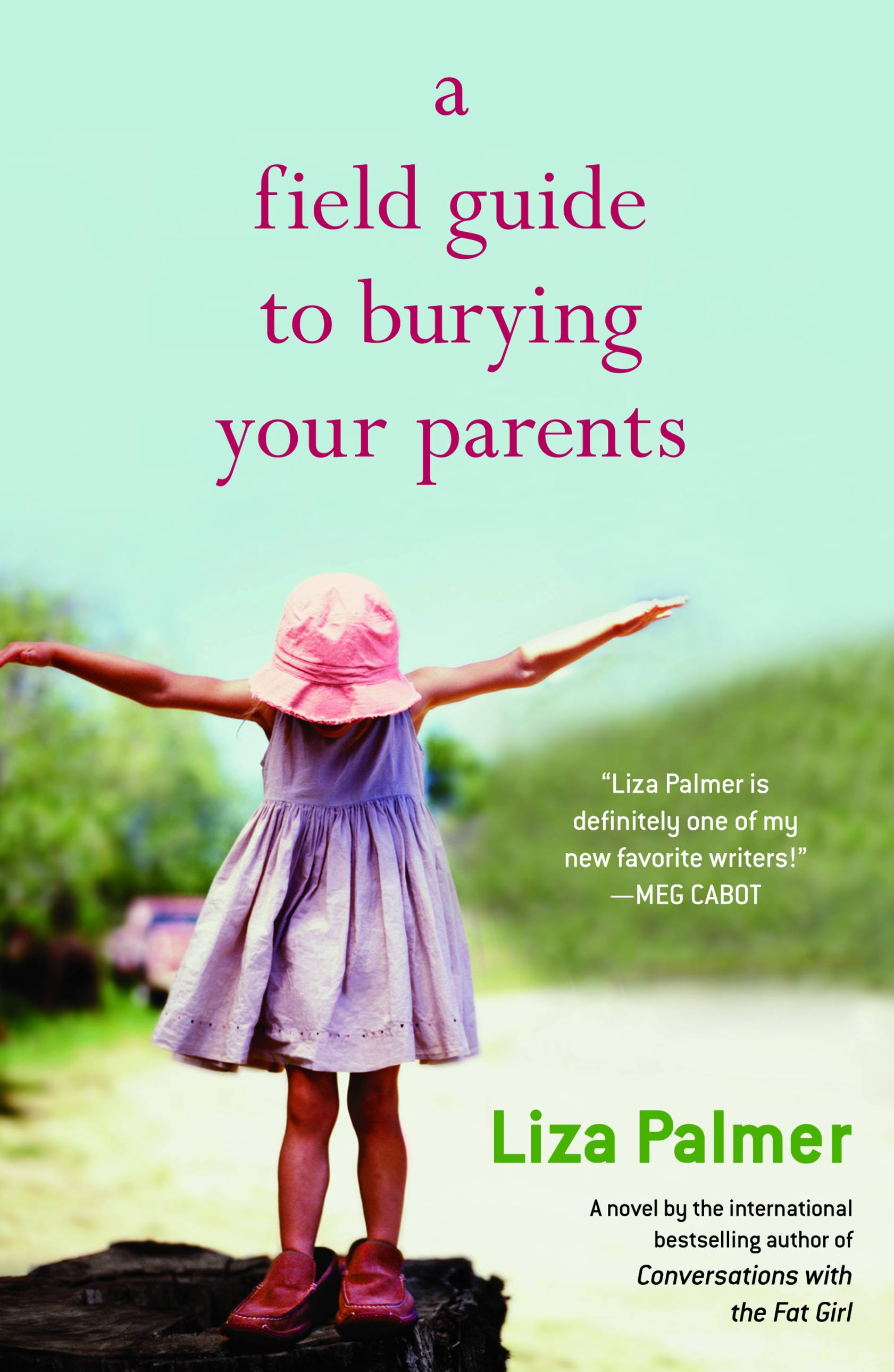 With one parent dead another in the hospital from a stroke, Grace Hawkes wishes she had a field guide to burying her parents.  That would make her present situation easy and she hasn't had easy in her life for a long time.  She walked away from her siblings and boyfriend five years ago after her mother's death.  Summoned to her father's hospital room she meets her father's second wife and her stepbrother for the first time.  Grace is forced to deal with the people and the feelings she thought was in her past.
This book is one of my great finds of the year.  A big thanks to Miriam Parker at Hachette Book Group for providing me with an ARC of this novel.  I am definitely interested in reading Liza Palmer's previous work. 
There are many transitions between the past and the present but Palmer handles the back and forth in a natural manner.  Something triggers the memory for Grace; both Grace and the reader are transported to that past event.  The relationships are complicated but Palmer captures the closeness of the siblings.  As an adult, Grace recognizes the roles played by her sister and brothers in the past.  This allows Grace to anticipate some of their actions in this unfortunate situation.  She can let herself be a better person by knowing how they are going to react to the stress. 
As one can imagine from the title, the novel contains sly humor.  An alternate title could be How Grace Hawkes Learns to Live and Love Again. 
About Liza Palmer
Liza Palmer is the internationally bestselling author of Conversations with the Fat Girl which Booklist says, "…manages to infuse a message of self–acceptance that isn't heavy-handed or cloying. This quick-witted author is sure to develop a following." Conversations with the Fat Girl became an international bestseller its first week in publication, being named a Target Breakout book, as well as hitting Number 1 on the Fiction Heatseekers List in the UK the week before the book debuted. Conversations with the Fat Girl has been optioned for series by HBO by the producers of Rome, Band of Brothers and Generation Kill.
Palmer's second novel is Seeing Me Naked, which Publisher's Weekly says, "consider it haute chick lit; Palmer's prose is sharp, her characters are solid and her narrative is laced with moments of graceful sentiment."
Palmer's third novel, A Field Guide to Burying Your Parents will be published in January 2010.
Palmer currently lives in Los Angeles and is hard at work on her next novel as well as several film and television projects.
Palmer's website is at http://www.lizapalmer.com/.