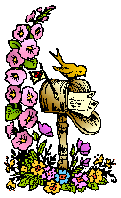 A big thank you to Marcia at The Printed Page for hosting Mailbox Monday.
Here are the books that came into my house last week:
That Went Well: Adventures in Caring for My Sister by Terrell Harris Dougan.  This book came to me via Paula at Author Marketing Experts, Inc.
Drawers and Booths by Ara 13.  This Ippy Award winning fiction book came to me via the author.
So… what books came in your mailbox?