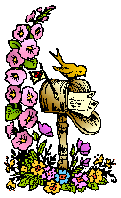 A big thank you to Marcia for originating Mailbox Monday. In this weekly meme you share books which came into your home during the week. Only one new book entered my house this week. As a reader it sounds delicious!
Here are the books I picked up this week:
The Midnight Library by Matt Haig –
What arrived in your mailbox this week?