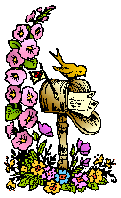 A big thank you to Marcia for originating Mailbox Monday. This weekly meme is now on tour with a new host each month. April's host is Mari of Mari Reads.
Locke & Key Volume 2: Head Games by Joe Hill and Gabriel Rodriguez.
What arrived in your mailbox this week?