09.24.12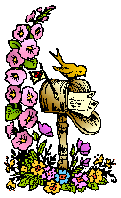 A big thank you to Marcia for originating Mailbox Monday. This weekly meme is now on tour with a new host each month. September's host is BookNAround.
My husband made his annual Toronto trip earlier this month and brought me a duo of goodies. The clerk at the bookstore felt these were great reads and liked his choices.
The first is Bobcat and Other Stories by Rebecca Lee. The stories don't seem to be set in one place. This wasn't on my radar but seems like it will be good.
The second is The Sisters Brothers by Patrick deWitt. Once you've seen this cover it's difficult to forget it. I didn't know it was a Western and am looking forward to reading it.
What arrived in your mailbox this week?