06.11.12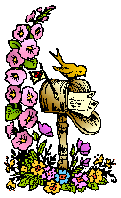 A big thank you to Marcia for originating Mailbox Monday. This weekly meme is now on tour with a new host each month. June's host is Marie at Burton Book Review.
I stopped at the comic book store at Saturday and picked up Whedonistas: A Celebration of the Worlds of Joss Whedon by the Women Who Love Them edited by Lynne M. Thomas and Deborah Stanish. The title should be self explanatory. 🙂
What arrived in your mailbox this week?