01.30.12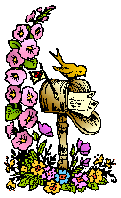 A big thank you to Marcia at A Girl and Her Books for originating Mailbox Monday. This weekly meme is now on tour with a new host each month. January's host is At Home With Books.
At the end of December I got some books for my Kindle and forgot to post them. So here are the newest additions:
Loose Ends – A Mary O'Reilly Paranormal Mystery by Terri Reid. Mary O'Reilly is a former Chicago police officer who died on the job. Given the choice to remain dead or go back to the light, she chooses life which gives her the ability to see and communicate with ghosts. Now she's a private investigator in a small town.
My Memories of a Future Life (Episode 1 of 4: The Red Season) by Roz Morris. A professional pianist is forced to stop playing after an injury and fears her life is over. Her soulmate shows up but is he real or a figment of her imagination?
The Soulkeepers by G. P. Ching. When fifteen-year-old Jacob Lau is pulled from the crumpled remains of his mother's car, no one can explain why he was driving or why the police can't find his mother's body. Made a ward of his uncle and thousands of miles from home, a beautiful and mysterious neighbor, Dr. Abigail Silva, offers to use her unique abilities to help him find his mom. In exchange, she requires Jacob to train as a Soulkeeper, a gifted warrior charged with protecting human souls. He agrees to her demands, desperate for any clue to the mystery of his mother's disappearance. But soon Jacob finds himself trapped in a web of half-truths, and questions Dr. Silva's motives for helping him.
What arrived in your mailbox this week?