In case you didn't know, it's Book Blogger Appreciation Week. Get to know some book bloggers or put in your name for a giveaway prize. Either way, stop by and spread some comment love.
It's 9:30pm on Tuesday and I haven't written anything yet today. So I'll give you my ROW80 update and then get cracking.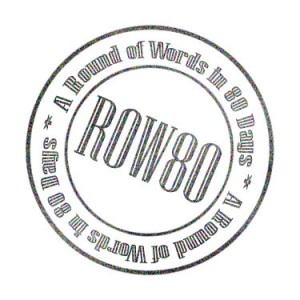 My goal for Round 3 of A Round of Words in 80 Days is to write another 10,000 words on my unfinished fantasy manuscript. There are 8 days left in the challenge. That averages to 811 words a day in order to make my goal.
Goal: 10,000 Words
Words Written:Â 3510 (689 since Sunday)
Progress: Extremely Behind But Can Still Catch Up
I'm slowly bumping up the word count. How are you doing on your ROW80 or writing goal?