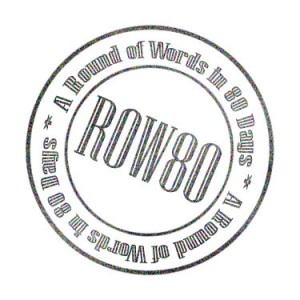 Happy Sunday!
My goal for Round 3 of A Round of Words in 80 Days is to write another 10,000 words on my unfinished fantasy manuscript. That averaged to 125 words a day and now I have to write more since I'm behind. I had a big jump in words this week.
Goal: 10,000 Words
Words Written: 2039 (that's 743 new words since last Sunday!)
Progress: Behind But Can Still Catch Up
How did I do it? During the beginning of the week, I use my mornings to watch TrueBlood and any cooking shows I recorded from the weekend. After getting those out of the way that gave me some 20 – 30 minute chunks in the morning to just write. So that's what I did.
How are you doing on your ROW80 or writing goal?