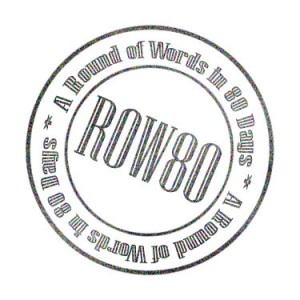 Happy Sunday!
My goal for Round 3 of A Round of Words in 80 Days is to write another 10,000 words on my unfinished fantasy manuscript. That averages to 125 words a day. I've been doing some writing this week so I'm still a little behind but have room to catch up.
Someone in their initial ROW80 post said they'd do weekly check-ins but not two as it seemed a bit much. I've found that doing a check-in makes me think about doing my writing and that's something I need during the week.
Goal: 10,000 Words
Words Written:Â 1204
Progress: Behind But Can Still Catch Up
How are you doing on your ROW80 or writing goal?