07.24.11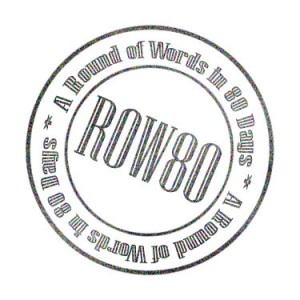 Happy Sunday!
My goal for Round 3 of A Round of Words in 80 Days is to write another 10,000 words on my unfinished fantasy manuscript. I did the math and that averages to 125 words a day. Since Wednesday I've made some movement in the right direction. I'm behind. It's still early though, so I am not concerned yet about meeting my goal.
I had Thursday off work and the plan was to spend an hour or two writing. Instead, the wireless network that went on the fritz was fixed and I did a first pass on all the paper clutter in the office. It was truly liberating to get that stuff gone. Eventually I'd like to put a desk in there so I can have my own place to write.
Goal: 10,000 Words
Words Written: 664
Progress: Behind But Can Still Catch Up
How are you doing on your ROW80 or writing goal?