04.04.11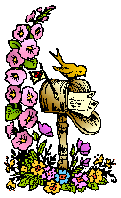 A big thank you to Marcia at The Printed Page for originating Mailbox Monday. It's now on tour and the April host is Passages to the Past.
I received a Kindle "gift" this week from E. P. Shirleyjack of her novellette The Association 1: President Park Incidents.  This was my first time receiving something this way and it worked out great.  Stop back on Wednesday for my review.
What arrived in your mailbox this week?