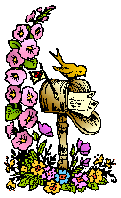 A big thank you to Chick Loves Lit for hosting the August edition of In My Mailbox.  This meme is known to increase your TBR pile so beware if you take a look at what others have recieved.
This week two books arrived in my mailbox. 
The first was Fox's Bride by Amy Ruttan.  It was a win from MayNoWriMo sponsored by Joely Sue Burkhart and has a nice personalized message from Amy.  It's a historical romance about the Dread Pirate Captain Meg and her husband, Lord Foxton, who lives on the other side of the world.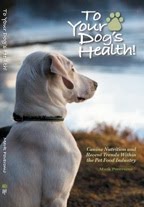 The second was To Your Dog's Health by Mark Poveromo.  It was sent to me for review by Lisa Roe, Online Publicist.  The book is about canine nutrition. 
What arrived in your mailbox this week?