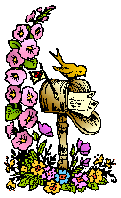 A big thank you to Marcia at The Printed Page for hosting Mailbox Monday. Starting next month it's going on tour with a different host each month.
A few items arrived in my mailbox this week.  The first was The Kitchen Shrink by Dora Calott Wang M.D. courtesy of FSB Associates.
I also received Red Hook Road by Ayelet Waldman. This book qualifies as one of my entries in the 2010 EW Summer Books Challenge.
What arrived in your mailbox this week?