03.28.11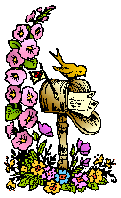 A big thank you to Marcia at The Printed Page for originating Mailbox Monday. This weekly meme is now on tour. The hostess for March is Laura of I'm Booking It. Be forewarned that reading and participating in Mailbox Monday posts can increase your TBR pile.
For the past three weeks I keep reading Amanda Hocking's name on different blogs.  So I bought her book, Switched, and it will probably be weeks or months before I can read it.
What arrived in your mailbox this week?