02.27.12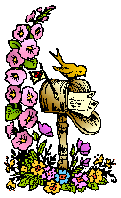 A big thank you to Marcia at A Girl and Her Books for originating Mailbox Monday. This weekly meme is now on tour with a new host each month. February's host is Metroreader.
This week I picked up Headhunters by Charlie Cole. Simon Parks is a headhunter by trade, finding the best talent in the industry. Simon's industry happens to be the international spy game. When tragedy rips his life apart he relocates to a new town and starts over, only to find that his old life has followed him home.
What arrived in your mailbox this week?