06.27.11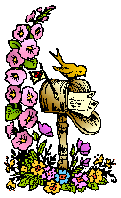 A big thank you to Marcia at A Girl and Her Books for originating Mailbox Monday. This weekly meme is now on tour with a new host each month. June's host is Bluestocking.
It was a week of ebooks at my house. The first book to arrive was an ARC of The Egyptian by Layton Green. It's the second book in his Dominic Grey series.
The next two were the remainder of Amanda Hocking's Trylle series – Torn and Ascend.
What arrived in your mailbox this week?