11.29.10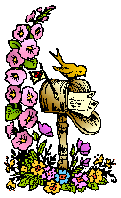 A big thank you to Julie of Knitting and Sundries for hosting Mailbox Monday during November.
From Lisa Roe, Online Publicist, I received a copy of Muslim Women Reformers: Inspiring Voices Against Oppressionby Ida Lichter.  It's an anthology profiling women and men who are activists for Muslim women rights.
On NetGalley from Carina Press, I received a copy of Winter Wishes which includes three stories from Moira Rogers, Vivi Andrews and Vivian Arend.  It's set for publication on 12/6/2010.
What arrived in your mailbox this week?