02.22.10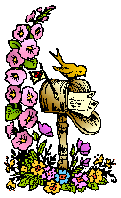 A big thank you to Marcia at The Printed Page for hosting Mailbox Monday.
No books arrived at my house for the second week in a row. I've started and stopped a lot of book reviews this week.  Can't seem to finish them for some reason.
What showed up in your mailbox this week?